RESIDENTIAL & SMALL BUSINESS COMPUTER SERVICES:
Windows 8, Windows 7, Windows Vista* & Windows XP!
Ultrabooks, Desktops, Notebooks / Laptops, Tablets, Smartphones, etc.
Consultation, Virus Removal, System Clean-up & Optimization, Maintenance,
Instruction, Hardware & Software Installation, Office Suites, Internet Access,
E-Mail Access (POP3 & Web), Anti-Virus, Anti-Malware, Firewalls, Security,
Wireless & LAN Networking, Router Configuration, Data Back-up, & Printing.

DEFINING TERMS:
troubleshoot : (trou·ble·shoot) (v.)
To isolate the source of a problem and fix it,
typically through a process of elimination
whereby possible sources of the problem are investigated
and eliminated beginning with the most obvious or easiest problem to fix.

COMPANY PLEDGE:
"To provide you, the end user, with the maximum benefits
of modern computing, combined with the greatest of ease and at the lowest expense!"
The

PC

Troubleshooter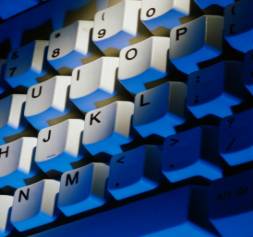 Call us today at (949) 422-7283

or

Send us an E-mail

Independently Owned and Operated

by

Anthony D. Christopher, Pc.D.

Proprietor & Chief Technologist / SPAA Board Certified

"Digital Doctor / Solutionist Savant"

in Corona del Mar, Orange County, CA

-----------------------------------------------------------------------------------------


Pricing Chart:

Our motto is: "Tasks, not Time".

Our fees are based on tasks, not time, therefore your costs are itemized accordingly, and may be significantly lower then expected - contact us for details!

Residential Hourly Rate : $100.00

Corporate Hourly Rate : $125.00

Personalized Hourly Tutoring : $75.00

Data Backup : $50.00 +

System Reload : $150.00 +

Custom Computer Systems : $150.00 +

Remove & Recycle Retired Systems & Parts : $5.00 each

Remote Management Program:

This program provides the safest, most cost effective way to insure your system or network is working at its peak performance level.

This program covers the updating, scanning, and removal of:

Viruses / Spyware / Malware

It also includes performance sweeps:

Data Backup / Defragmentation / Optimization

-----------------------------------------------------------------------------

A COMPLETE MULTI-POINT SERVICE


Windows Security Updates
Port Security Scan
ISP Speed Test
Registry Repairs
Full Anti-Virus Update & Scan
3 Independent Anti-Spyware Updates & Scans
Major / Minor Software & Driver Updates*
Hard Drive Cleanup, Defrag & Check Disk*

-----------------------------------------------------------------------------


FULL SERVICE 17 - POINT EXAMINATIONS:


MONTHLY Maintenance Plan = $35.00 for one computer exam, once per month.


BI-MONTHLY Maintenance Plan = $50.00 for one computer exam, once every two months.


* Some services may incur additional fees per each exam.

-----------------------------------------------------------------------------

And yes, this program can be performed remotely and overnight!!!!!

We can securely access your computer for Routine Maintenance

, Troubleshooting and Tutoring all via The Internet,

without the need for a standard housecall - call now and ask

us

about it!

"Your Local Cali Computer Solution!"

Proudly serving all of Orange County, CA*** :

Aliso Viejo, Anaheim, Anaheim Hills, Brea, Buena Park, Capistrano Beach, Corona Del Mar, Costa Mesa, Crystal Cove, Cypress, Dana Point, Foothill Ranch, Fountain Valley, Fullerton, Garden Grove, Huntington Beach, Irvine, Ladera Ranch, La Habra, La Palma, Laguna Beach, Laguna Hills, Laguna Niguel, Lake Forest, Los Alamitos, Midway City, Mission Viejo, Newport Beach, Newport Coast, Pelican Hill, Orange, Placentia, Rancho Santa Margarita, San Clemente, San Juan Capistrano, Santa Ana, Seal Beach, Silverado, Stanton, Sunset Beach, Trabuco Canyon, Tustin, Villa Park, Westminster, Yorba Linda.

* Windows Vista is only partially supported due to it's known instability, unreliability and known problems.

** Monthly Maintenance Subscribers get their 12th month FREE when they commit to our Annual Program (contact us for details).

*** A $20.00 + distance fee may be applicable for areas outside of a 20 mile radius from TPCTS HQ in Corona del Mar, CA.

All pricing is subject to change without notice

.

The PC Troubleshooter

Est. 2003.

Copyright © The PC Troubleshooter. All rights reserved.

"Peak Shralp!!!!!" / "Welcome to the Calibbean, Luv!" / "Computing is a Consciousness!" / "The Computer That Wore Flip-Flops!" / "Dream Outside The Sphere!" / "Live Smarter, Not Harder!" / "The Future Was Yesterday!" / "All Your Base Are Belong To Us!"

"Have you tried turning it Off and On again?" / "Privacy is not the same as Secrecy!" / "Think Twice, Click Once!" / "Super Nachos!!!!!"